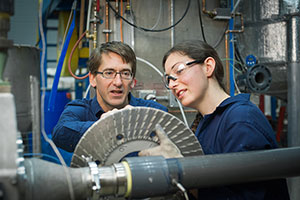 The PAPTAC Mechanical Pulping Community will hold a webinar entitled "LC refining" on November 6th, 2014 - 10:00-10:45 ET.
This webinar will be presented by James Olson, Associate Dean, Research & Industrial Partnerships - UBC; and Jens Heymer, Research Engineer - UBC.

Chad Gurney
TMP Process Engineer
Albert Newsprint Company

Chad Gurney has a Bachelor of Science in Chemistry from UBC. He worked at a lumber mill and plywood plant as weekend clean up duty and summer relief before beginning a career in the pulp and paper industry in 1993. Chad started at Fibreco Pulp as a Shift Technologist testing pulp quality then worked as an Environmental Technologist and then onto Refiner Technologist.