Pulp screens remove contaminants from pulp suspensions and are critical to the production of high-quality paper products. Screen performance is determined by two internal components: a cylinder with apertures that pass acceptable fibres and block oversize contaminants, and a rotor that clears the apertures of any blockages. An understanding of these mechanisms can be used in mill operations to increase screen capacity, reduce energy consumption, provide cleaner pulp, minimize fiber loss and ensure reliable screen operation.
The webinar will review the basics of screen operation and mill strategies to optimize screen performance. It is intended for mill engineers who might be new to screening as well for more experienced engineers who wish to update their knowledge of screening technology. Training materials will range from mill case studies to high-speed videos illustrating the fundamentals of fiber motion.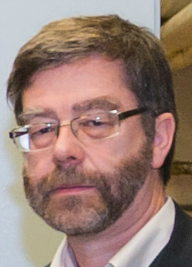 Robert Gooding
Aikawa Fiber Technologies
Robert Gooding is Vice President, Technology at Aikawa Fiber Technologies and is responsible for product management, manufacturing development, and research. Robert is also Adjunct Professor in the Department of Mechanical Engineering at The University of British Columbia, where he teaches and supervises graduate student research. Prior to joining AFT, Robert worked at the Pulp and Paper Research Institute of Canada for twenty-four years on topics related to pulp screening, contaminant measurement and wood preparation. Robert has a B.Eng. in Mechanical Engineering from McGill University and an M.A.Sc. and Ph.D. in Chemical Engineering from The University of British Columbia. He has authored or co-authored over fifty journal and conference publications.