Fall 2015 Bleaching Community Meeting
PAPTAC establishes National Media Network
The Fall 2015 meeting of the Bleaching Committee will be hosted by Harmac Pacific in Nanaimo, BC. sept. 21-23, 2015.
The technical session theme for this meeting is "Bleaching Stages: O2D / DO / Eop / D1, D2, P."

More details, including the meeting agenda and registration form, will be distributed as they become available.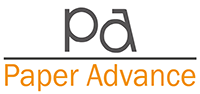 In a partnership with specialized industry media outlets Paper Advance and Le Maître papetier, and the Association's flagship publication J-FOR, PAPTAC has established a collaboration which informs industry players on the most up-to-date and relevant news on a daily basis. Collectively, the network reaches over 50 000 readers and represents the most important news source for the industry in Canada. Visit:
www.paperadvance.com /
www.lemaitrepapetier.ca / www.paptac.ca