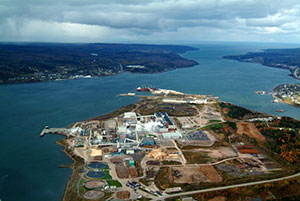 Port Hawkesbury Mill
PAPTAC's Atlantic Branch will be holding its Annual Conference May 14-16, 2014, in Port Hawkesbury Paper/Dundee Resort & Golf Club, Nova Scotia.
The presentations will take place on Thursday, May 15th, with a welcoming reception the night prior, a banquet the evening of, and a tour of Port Hawkesbury Paper on Friday, May 16th. There is a $500 award for the best presentation at the conference.
To participate and submit a presentation, please click here