Consistency Best Practices Webinar
PaperWeek Canada 2016 - Call for Papers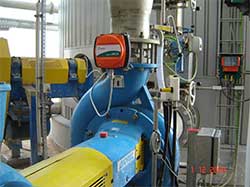 The PAPTAC Papermaking Technology Community will hold a webinar entitled "Consistency Best Practices" on October 23, 2015.
This webinar, presented by Stefano Antonacci, Sales Manager, Valmet, will address how consistency control is achieved and ways to do it with different technologies.

Global Knowledge Connections
PaperWeek Canada, the major Canadian gathering for the advancement of the pulp and paper industry, will be taking place February 1-5 2016 at the Queen Elizabeth Hotel in Montreal (Quebec, Canada). Building on the success and interest this conference has been generating in previous editions, we encourage all mill personnel, suppliers, researchers and experts to submit their latest work for presentation in the program.