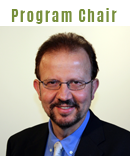 Michael Paleologou,
FPInnovations



Rod Albers,
West Fraser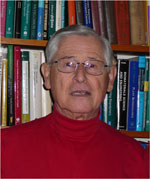 Wolfgang G. Glasser, Virginia Tech
Main Keynote
Program Released for the 2018 International Lignin Conference
The program for the upcoming 2018 International Lignin Conference is now published!

The conference will start Tuesday at 8:45 with welcome remarks and technical sessions will follow until 5:10 PM.
The technical sessions will resume from 9:00 to 5:30 PM on Wednesday.
The Conference will end on Thursday after the site visit to LignoForceTM lignin plant at West Fraser, Hinton mill in Hinton Alberta.
Click here for the detailed program
The First PAPTAC International Lignin Conference will take place in Edmonton, Alberta on September 18-20, 2018. In a site visit during the last day of the conference, attendees will have the opportunity to tour the first installation of the LignoForce System™ at the West Fraser, Hinton mill in Alberta, Canada.

Visit www.ligninconference.com for details and registration


Conference Sponsors