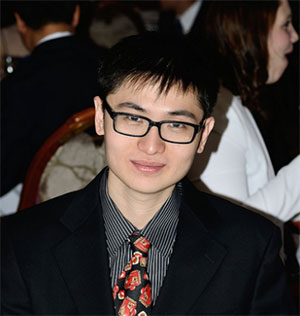 Eric Jin, University of Toronto
Student Community President
After the initiative of PAPTAC to provide free membership to students, PAPTAC has decided as a second step to create a Student Community to promote networking in the future workforce of our industry.

"This initiative will create a vibrant network for students to be involved in and start developing their future careers. For employers, it will provide easier access to students and will promote their company and the industry." - Greg Hay, PAPTAC Director.
A few universities already responded positively to this new initiative and a board was put in place with Eric Jin, University of Toronto, as the Chairman of the Community. Other members of the Student Executive (Co-chairs) are: Laboni Ahsan, University of New Brunswick, Amit Chowdhury, UNB, Joseph Alexander Mosseler, UNB, Abbas Nikbakht, UBC, Naz Orang, Univ. Toronto, Krista Singh, UofT, François Zasieczny, École Polytechnique de Montréal, Stéphanie Jean, École Polytechnique de Montréal.
For detailed communiqué, please click here